Not-so-risky business.
Manufacturing of any kind is a risky business and small mistakes on large volume runs can have a huge impact on your bottom line. 5P take all the risk away from you and take care of every detail, especially the ones you don't even think about. This makes the process of landing your retail displays a great experience for you.

I've worked with 5P while though my career in two different marketing roles and have had great experience across both businesses. The team are excellent communicators, product high quality design and can turn jobs around very quickly. Being based in NZ in the NZ business I was very impressed with their knowledge of the NZ market and how quickly they came up to speed. Thanks Marty & team for being so amazing.
Customer Marketing Manager, NZ
Global production team.
Whilst technology drives our business efficiencies, we are all about relationships. Therefore, when you work with 5P you will be engaged directly with the team who are making your displays, connecting you directly to the ultimate source of truth for fast, honest answers.
Our production team span the globe and are strategically located in our manufacturing regions. This reduces travel time and enables on-site quality management and problem solving, resulting in faster production times. The team are experienced in all aspects of temporary and permanent retail display manufacturing as well as quality management services.

One of the key differences in working with 5P is that I get to talk directly to people who do the work, not an account manager who doesn't understand my needs. When we are in the creative stage of a project I talk directly with the creative team and once in production I am talking directly with the amazing project managers. There's no wasted time and I get honest, genuine answers all through the process. I know I can trust 5P to deliver.
Andrew Davis,
National Account Manager PASLODE Australia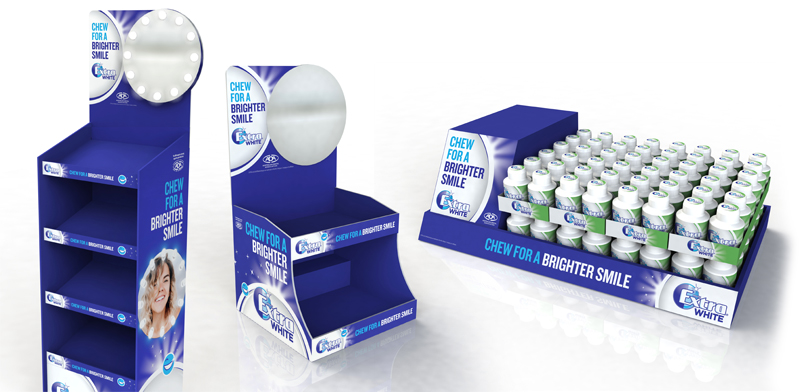 Speed to market.
Our factory network gives you the capacity you need to execute large projects in short lead times to meet your customer needs.
Our in-house create and engineering teams work seamlessly to reduce the time from concept to manufacture to days not weeks, giving you options of off-shore pricing with local timing.
The heart of manufacture.
The values we extend to our clients also extend to our suppliers and all our relationships are fair and ethical.
We only work with factories that value their people and treat them well. Our partners share our values of delivering great retails displays quickly, efficiently and sustainably.