Our eco chain.
You can rest assured that 5P is committed to improving sustainability across all areas of our design and production processes.
We are constantly looking for opportunities to learn, grow and improve outcomes for your business as well as ours.


We shall need a substantially new way of thinking if humanity is to survive.

Albert Einstein,
1954

Corporate Sustainabilty.
The "New" way to work
You will be partnering with pioneers of working remotely in the retail display industry. 5P has been a cloud-based company since 2015 with our team spread across the globe.
The advantages of our officeless structure have a direct impact on the sustainability of our business. This allows us the flexibility to adapt to any future challenges the retail industry may face during these dynamic times.
Working Smarter
Technology is at the core of our business enabling us to manage a greater volume of production with smaller resource requirements.
The 5P Technology Platform enables us to plan, track, measure and improve productivity across all aspects of our work. Efficiencies that directly impact the sustainability of both our business and yours.


Air travel for QC approvals significantly reduced due to qualified staff on location and expertise in our refined online approvals process

Enables staff to achieve better work/life balance

Significantly reduced work commutes

We don't run large servers (cloud based)

Improved productivity and time efficiencies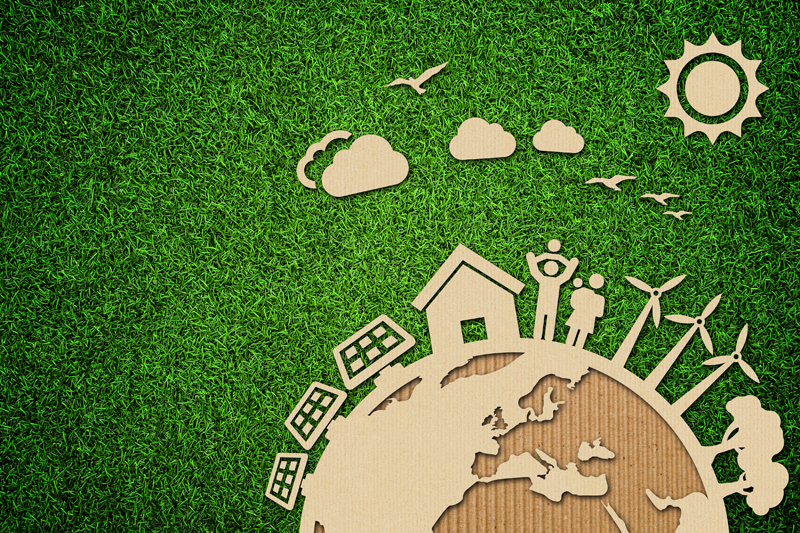 Design for the planet.
Sustainability is important to consumers and retailers and therefore it's critical to your brand.
5P will approach your brief with a sustainability checklist. This considers the entire life of the display including materials, use of technology, production and end-of-life.
Rely on us to challenge the norm and ask "can we do it better and make a positive difference?".

Sustainable production.
We are constantly working with our factories to use greater recycled content and environmentally friendly methods of reinforcing and joining display components.
We also insist that our suppliers are ethical employers and have sustainability goals for their own businesses.
Our factories are accredited to FSC and ISO140041 standards.
Today, where technology isn't yet available to fully replace plastic, we have developed a range of Eco-Friendly materials and systems to improve sustainability including:
FSC-approved corrugates
Natural links
PP Film replaced with bio-degradable coatings
Fossil-based plastics replaced with PLA, PHA

Logistics that saves time, money and the environment.
Sustainable logistics can make a significant contribution to reducing the ecological footprint of our business on the planet such as CO2 emissions and noise pollution.
5P has international and local logistics strategies to improve sustainability which include:
International logistics
Container consolidation managed through the 5P Technology Platform to minimize unused space in sea freight containers – we report on this monthly.
International storage to hold finished goods and allow for consolidation efficiencies.
Local Logistics
We work with local freight carriers on the most efficient pathways to deliver – direct to store, via Rep Shed or to 3PL

Waste isn't waste until we waste it.

Will.I.Am –
Musician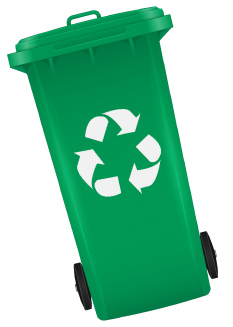 Afterlife not "End-of-life".
When it comes to sustainability we believe that a display does not have an end-of-life but an afterlife. This is a mindset that is at the core of our goal to constantly improve the waste reduction, re-usability and recyclability of our displays and parts. Just some areas we are developing are:
Assisting retailers with instructions on how to recycle, and designing clear icons on POS that communicate sustainability / recycle information.
Increase the use of QR codes and URLs on cartoons and displays to enable paperless instructions.
In cases where some parts cannot be recycle we continue to innovate to make them easily removed (not glued in place).
Liaising with expert recycling companies on how technology is changing and how best to sort materials.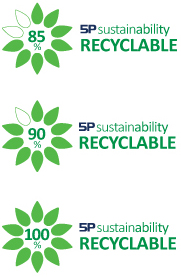 How we measure sustainability.
Data is power
5P is working with industry leading data platforms to asses the environmental impact of a project through it's entire life-cycle. Through analysing this data we can assess outcomes and make continuous improvements to sustainability strategies on each job and across the business.
We can generate reports for our clients that can help them make informed decisions on a project-by-project basis as we all work towards our sustainability goals.
We have developed a quoting system that incorporates data to clearly show you sustainability options on a project.