You may have many goals for your activation and one thing remains constant – you want to ensure an increase in sales and a positive ROI.
The secret is in the
last three feet.
At 5P we specialise in the narrow window of opportunity we refer to as the 'last three feet' of marketing. It's the critical moment when you can engage the shopper, deliver your message and secure a purchase decision.
Connecting your brand and the shopper when they are ready to make a purchase takes more than just pretty sketches. It takes deep understanding of your brand, your customer and how they interact in that 'last three feet' . It is because of this understanding that successful global brands chose to partner with us.

The work produced by 5P has helped us increase sales and build our own customer relationships and I have no hesitation recommending them to any other multi-national business looking for the same outcomes
Andrew Davis,
National Account Manager PASLODE Australia
Temporary retail displays.
If you currently supply your retail partners with cardboard based retail displays then we should talk. We are experienced in balancing the following key elements to achieve a great outcome for you:
CREATIVE
Disruptive, eye catching and on-brand
RETAILER COMPLIANCE
We know the limits of what they will allow
REP ACCEPTANCE
Speed of assembly, fits into vehicles, easy to carry
LOAD BEARING
Design for your stock weight, stability and safety
SUSTAINABLE
Options to meet your corporate goals
ROI
Our innovative processes drives your budget further
Whether you need freestanding towers (FSDU), dump bins, counter units (CDU) or pallet displays, we can work with you to develop solutions to empower your brand at retail.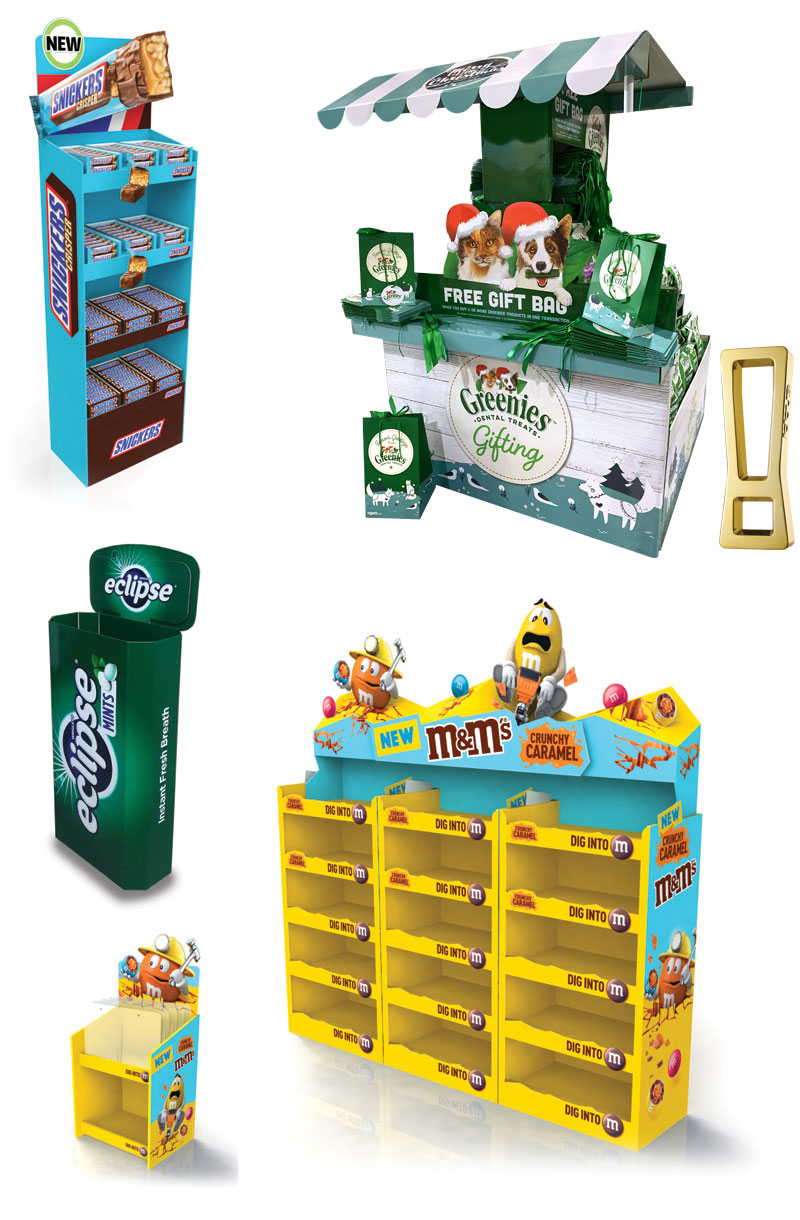 Permanent retail displays.
Permanent displays offer great opportunities to secure retail real estate for the long term. As you are aware this is only possible if they are working continually to grow brand and category sales. 5P are experienced in the design and production of permanent displays that can secure your brand's position in the marketplace.
At 5P we specialise in modular display systems designed to give you maximum inventory flexibility and agility within the diverse footprints of your retail network.
We understand that one size does not fit all so we give you the building blocks to secure opportunities as they appear. We can assist with forecasting and ordering and even have an online inventory system that your reps can order through. We've got you covered.
POS items.
The best retail campaigns leverage every opportunity in the shopper journey to reinforce and build on their story. We can deliver the whole package, from trade presenters to complete retail campaign kits, designed, printed and delivered ready to merchandise.
The devil is in the detail, let us help you create the right POS mix that will give you maximum value for your budget.
Wobblers
Posters, Leaflets
Trade Presenters
Displays & Header Cards
Standees, Counter Cards
Decals / Adjuncts
Aisle Arches, Hanging Signage
Bespoke Campaign POS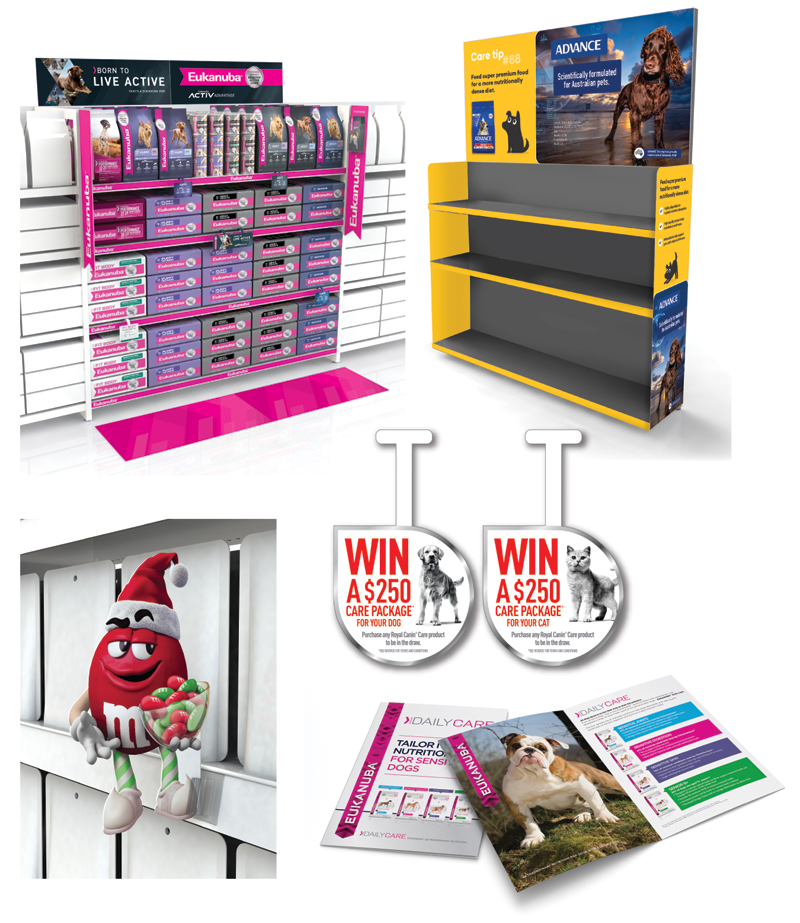 Logistics and storage.
Delivering your retail displays to your warehouse, your reps, or direct to your retailer network has never been easier – we handle everything.
Take advantage of our container consolidation service which ensures we are reducing unnecessary air freight. We can also provide storage in our factories off-shore and ship on demand.
Talk to us about your challenges in this area and we'll show you some options that are tailored to your needs.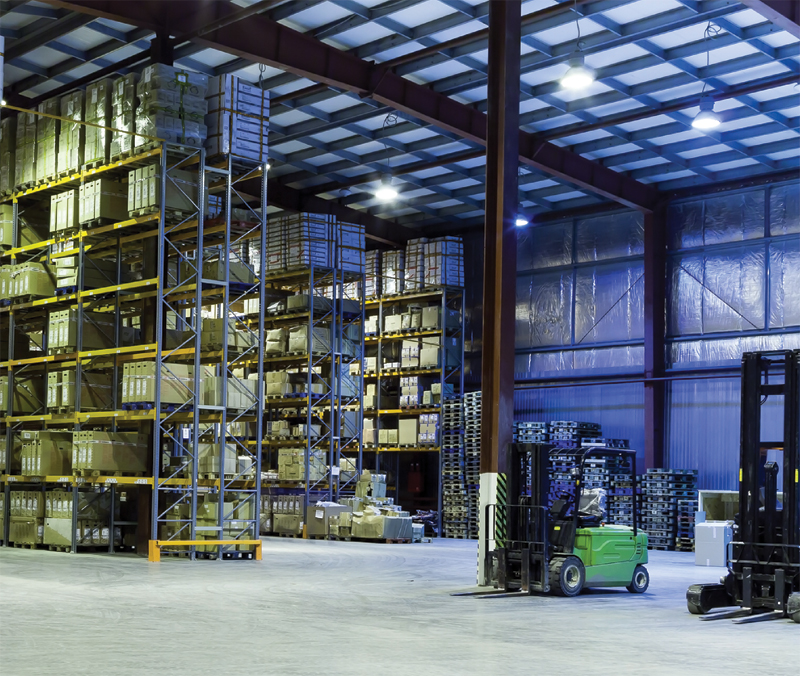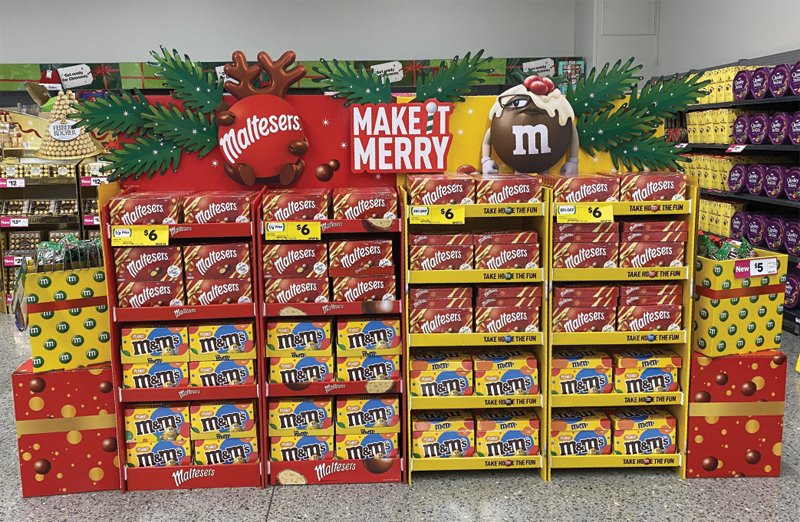 Installation.
When you need assistance setting up your retail displays we are here to help.
Fully customised installation programs managed for compliance and safety can be provided by 5P. You will receive a comprehensive folio of before and after activation photos loaded exclusively for yo onto our online portal.
We can ensure you start your campaign on-time across the country.