Unfortunately there's been very little improvement, as shipping from all parts of the world is still very difficult and expensive, with most services being severely disrupted in some way. Shipping lines and ports in just about every country are suffering from lack of equipment, no space and long delays due to many various issues, which nearly all come back to the after affects of the COVID-19 pandemic. Due to the shutdown of travel around the world, there's been a big rise in the purchase of consumer goods and household items, as people look to spend their money on their home instead of any overseas holidays. This has caused a huge surge in goods all over the world needing to be shipped in a time when all shipping and logistics services are working with reduced staff levels, restricted operations and diminished capacities due to the limitations and regulations in place with the various COVID-19 protocols. This situation has caused a kind of Perfect Storm, as shipping volumes continue to increase, but can't be serviced due to the constrained shipping and logistics operations in place around everywhere.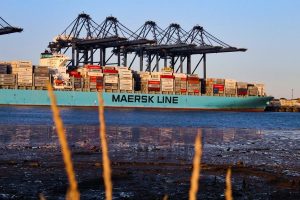 Below are several key points regarding shipping for your information and some experts are predicting that this situation could last for several more months unfortunately.
·         Vessels continue to be delayed due to massive port congestion issues throughout the world with very little timely information being provided by any of the carriers.
·         We're still receiving notices from carriers every day advising of schedule changes and port rotations or omissions and many of these are only being received just prior to the vessels expected arrival or departure for exports.
·         Many vessels are being overbooked and shipments are being rolled by the carrier at the last minute without any consultation or updates being provided.
·         Most transhipment ports are overwhelmed and heavily congested with delays of several weeks being experienced. It's recommended to try and avoid transhipment services if at all possible, but some routes don't have a direct service option and also some direct services are failing now leaving it as the only option.
·         Rates are remaining high due to the strong demand for space and equipment and we're not sure if we'll see the rates decline to the levels we usually see after the Chinese New Year period.
·         Many LCL rates are increasing again with GRI notices being received for shipments from USA, Europe, UK, India and several South East Asian countries as well.
·         Several experts are predicting that we may not experience a slack season, which is typically from FEB to JUN when rates reduce and space stabilise before the peak season starts up again around AUG.
·         Shipping from the USA is particularly bad with landside congestion causing delays with inland trucking, warehouse operations and rail movements, but things are even worse at the ports with many vessels waiting days and sometimes weeks for a berth.
·         There are still a lot of countries and areas around the world that are still subject to various lockdowns as they try and slow down the pandemic while rolling out the vaccine, with many ports in Europe, USA and Asia severely affected.
·         According to the latest statistics, ships are currently in berth 20% longer than in previous years due to the ports reduced capacity and this is further delaying vessels, as well as reducing their capacity to take on empties. This also doesn't include the days and sometimes weeks spent waiting off shore before they can even get a berth.
·         Export bookings are also severely affected with long delays and constantly changing schedules being experienced due to the current shipping situation. Also, space and equipment is expected to become even harder to get due to the predicted large volumes of grain and other agricultural goods that will start to move soon, as they've just had one of the best winter seasons for many years.
·         Airfreight capacity is also under extreme pressure, as many customers are now looking to try and move their goods by air due to the long shipping delays. But rates for air are still very high and services limited, as most passenger flights have not yet returned. This is causing flights to be overbooked with shipments left waiting for space to become available and when they do move, many consignments are then bumped or off loaded in transit causing further delays.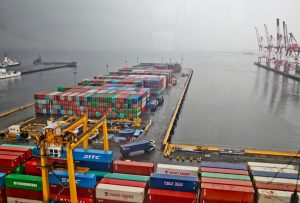 Sydney Port Congestion Surcharge
We have finally received some good news recently with several carriers announcing that they will be removing the Port Congestion Surcharge being applied in Sydney. So far Maersk, MSC, Hapag Lloyd, ANL/CMA-CGM and Hamburg Sud have advised that they will be removing this fee in the near future and hopefully others will follow, as there doesn't seem to be any justification for this surcharge any more, as all ports throughout the world are suffering from the same congestion as Sydney.
Airport Terminal Fees / Shipping Line Port Charges
We've received several notices from the airline handling agents and various shipping lines advising that some of their landside destination charges are increasing again. These fees vary in each state and with each shipping line and airline handling agent having their own set of individual charges and these new rates will be passed on as received.
Sideloader Access Fee
Patrick Terminals has now re-implemented a sideloader access fee for their ports around Australia and this will be applicable for all containers that are picked up and delivered on a sideloader service. The other two major Terminals already have this fee in place in most of the main ports and this additional fee will be passed on when applicable.
Source: Commercial Freight & Logistics Pty Ltd
www.commercialcustoms.com.au
Related Article: NY Times Article – Chaos Strikes Global Shipping