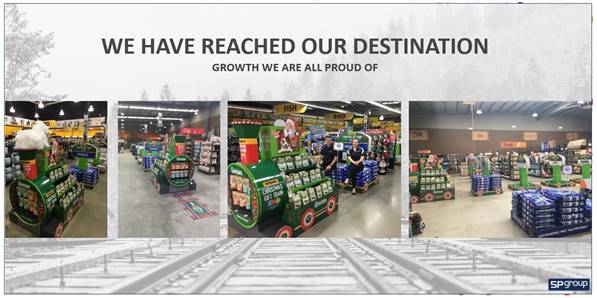 Research from 2017 showed that 83% of dog owners and 50% of cat owners buy their furry friends a Christmas present. Sarah Fisher from MARS Petcare briefed 5P to come up with unique and exclusive activation concepts, designed to disrupt in store, off locate impulse products and drive incremental purchase.
Eliane Woolley worked closely with the Petbarn Team and gained support for whole store concept, moving from 1 pallet display to total power aisle dress up.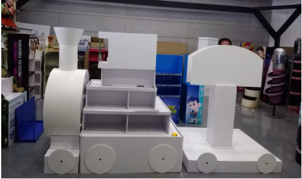 5P Group produced the front GREENIES™ TRAIN and four following carriages to support various brands including ADVANCE™. All components were made from card and shipped direct to stores flat packed. Floor decals with rail tracks completed the effect.
This activation was amazing!
Planograms & video instructions on POS constructions provided 1 month out.
POS delivered to all stores 2 weeks ahead of schedule. First displays setup on 20th October, providing 2 weeks additional display and sales uplifts.
MARS Field team, with support from Head Office, executed setup of all POS in 194 stores by 8th November.
Highly engaged PETBARN staff, incorporating additional elements such as 'smoke,' tinsel, lighting and sounds to the displays.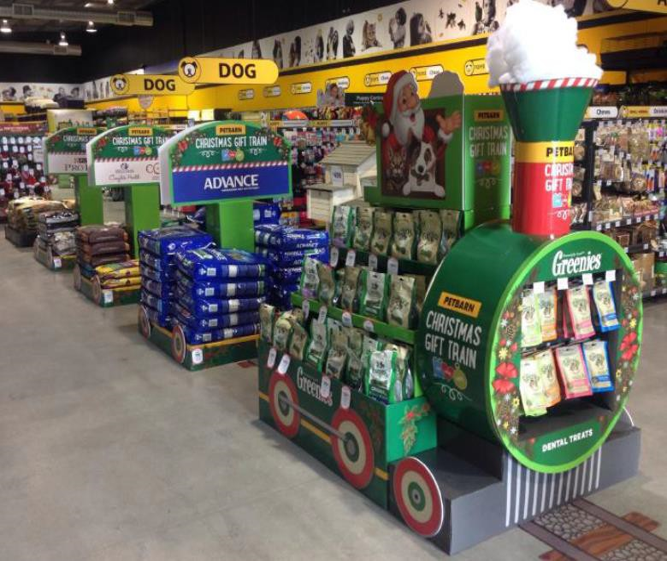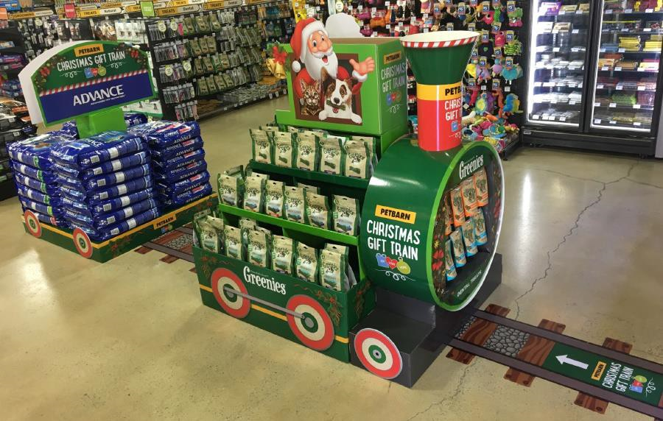 This was a truly unique activation and was the first cross category display and the first C&T pallet display. The results speak for themselves:
104% GREENIES™ brand growth over the 8 week period
Highest every Petbarn C&T sales growing at over 20% and category growth over 8%
Thanks to Emma Power and the Petbarn team for supporting this vision and helping bring it to life.