BRING ON SUMMER!
2018  saw the development of the next generation of display units for Havaianas. The previous generation had been in stores since 2013 and it was time to refresh the in-store image and cement the market leading position of this iconic international brand.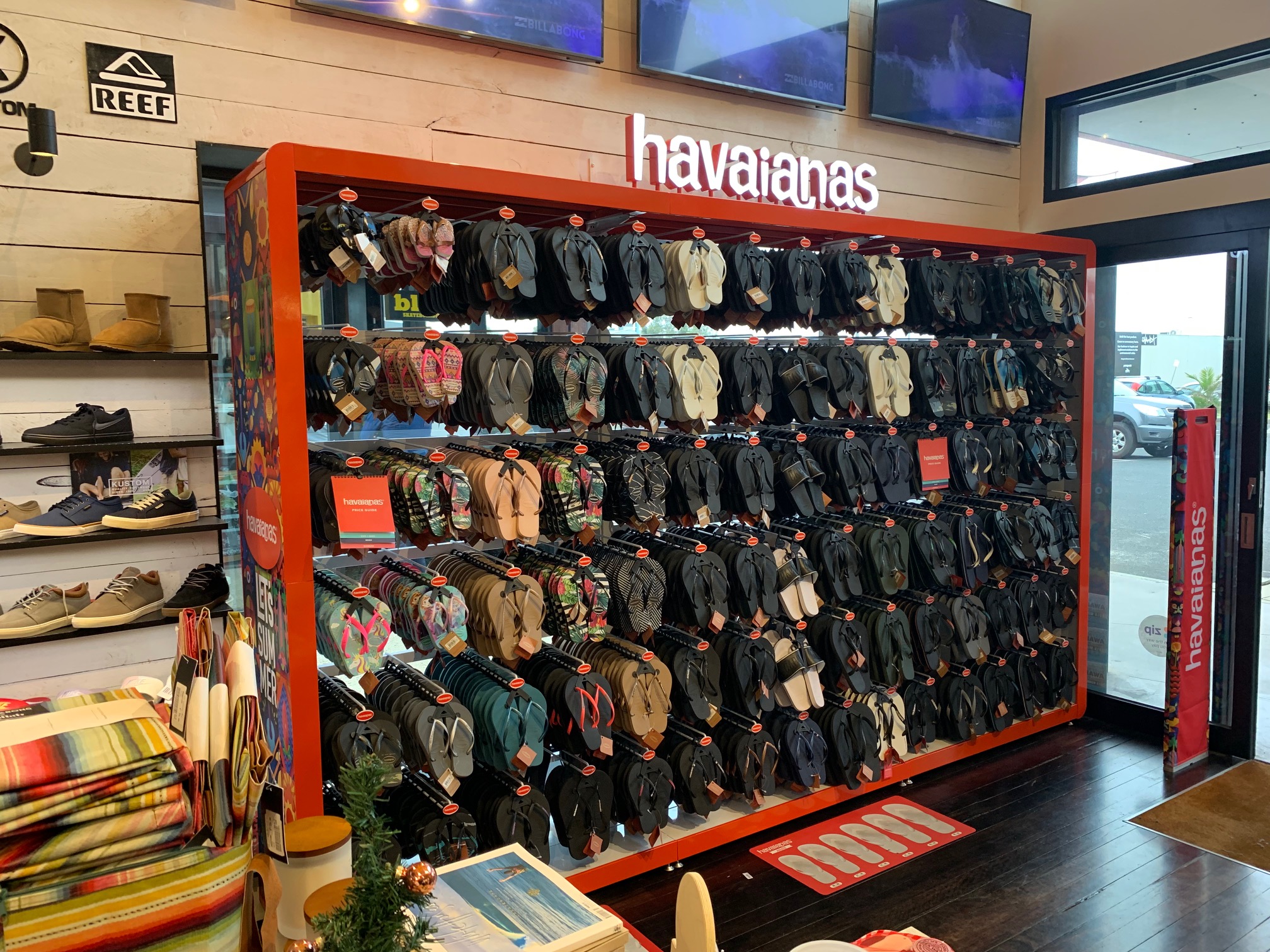 5P worked with the team from AQUEO to design a new retail display system which met the following needs:
Havaianas needs to be represented in a way that is unique but takes into account the retail culture it lives in.
The display needs to showcase product rather than overwhelm it.
Modularity, flexibility and practicality are all key, but it must have an Havaianas twist.
Easily updateable components and graphic areas will keep the display fresh and dynamic across different retailers, as well as seasonally.
Create a space that escapes the surrounding environment and draws the shopper to it.
One of the key engineering challenges is the weight of stock on each hook being around 10Kg. This meant that the hooks and the tube steel support bars needed to be able to hold 50Kg with less than 5 degree flex under load. The looped wire design developed for the first generation stands was carried across to the new units  but almost every other design detail was updated.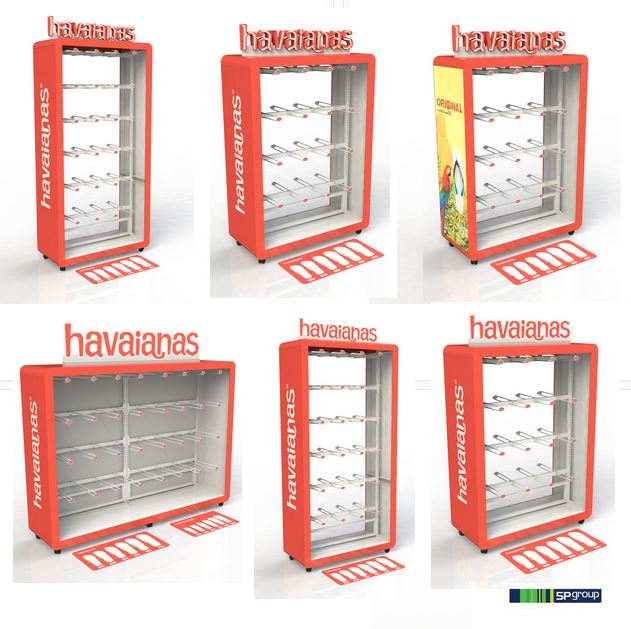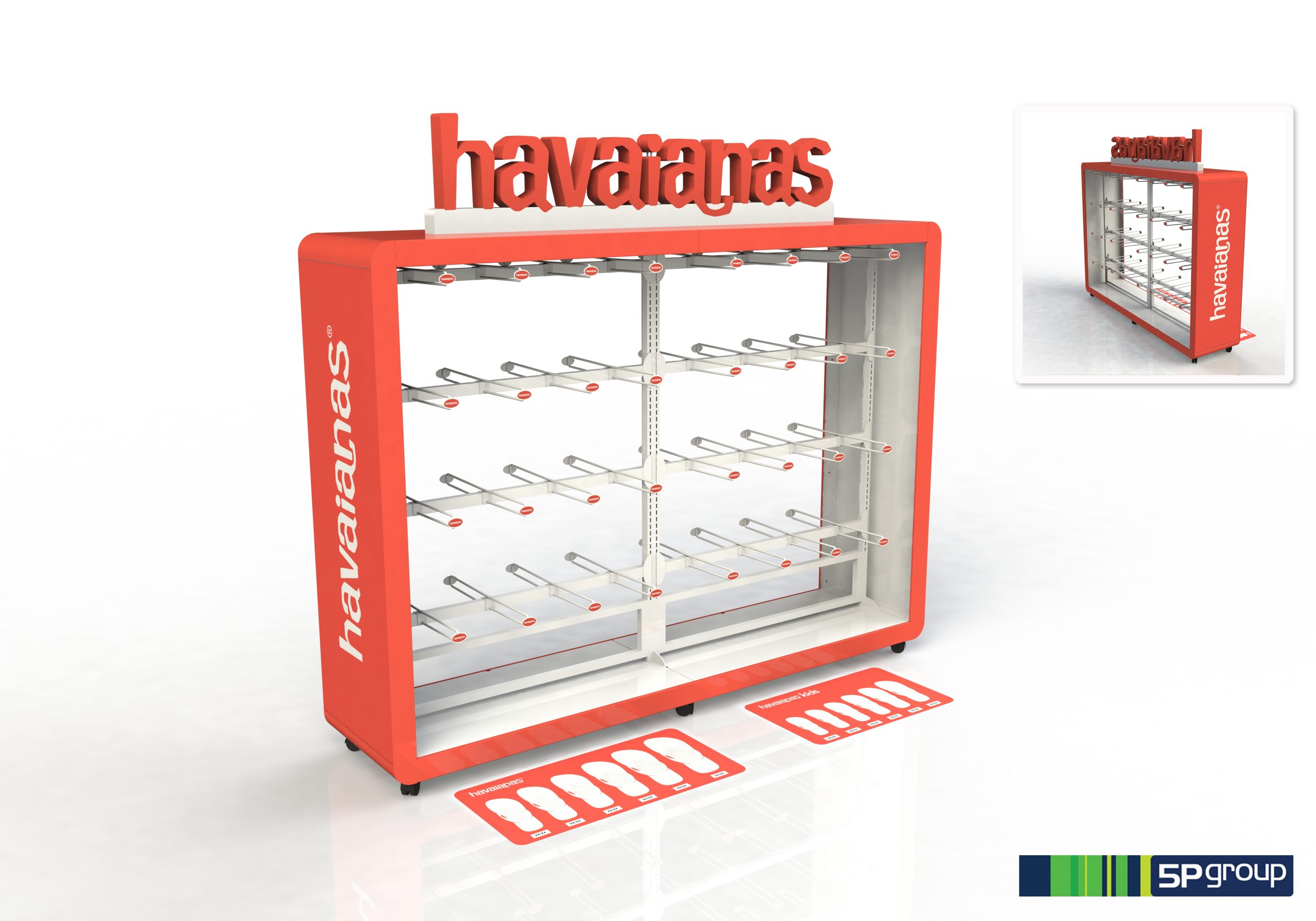 Mesh side panels were replaced with perforated sheet metal with large magnetic graphic panels. These graphics are easily updated and when removed reveal the merchandising slots in the end panels that provide added promotional display areas for hooks or shelves.
Several header branding options were developed to cater for the various ROI levels and configuration sizing. The largest units were supplied with 3D illuminated Havaianas logo's and the smallest with simple printed branding panels. But the real WOW was achieved from the amazing Havaianas creative team with the side promotional panels. These colourful designs set the stands alight with vibrancy that is irresistible.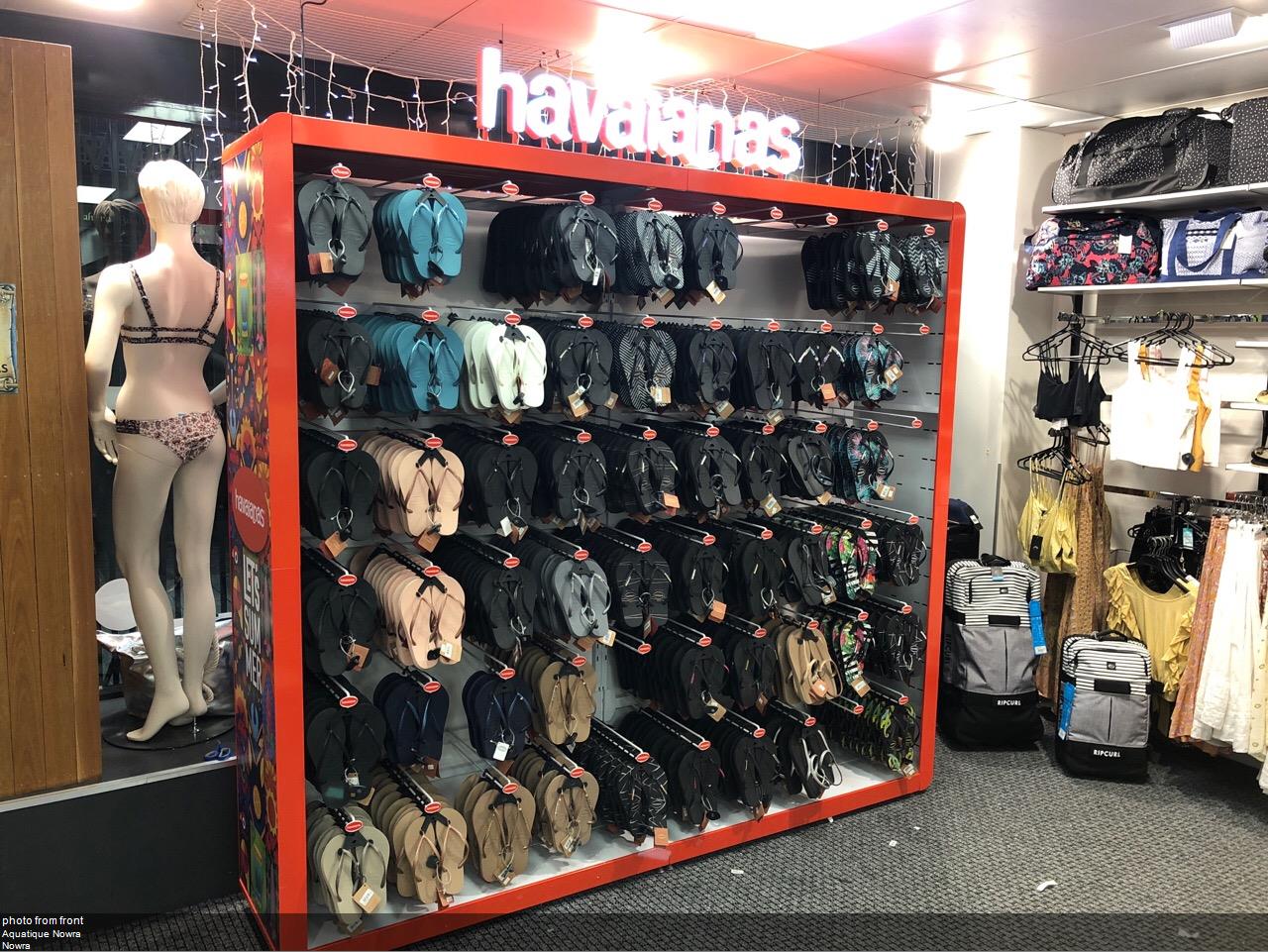 Being modular in design means the various core parts can be used in many ways to create multi-width bays, height extensions, double or single sided and fitted with adult or Kids size hooks. This modularity has the added benefit of giving the team flexibility in the offer to their retail partners. Castors are optional and utilised by many beach side retailers to position the units outside their shops.
It's a great pleasure to work with a brand like Havaianas and a team like Aqueo and we are truly grateful to be able to have this design in our stable of work.