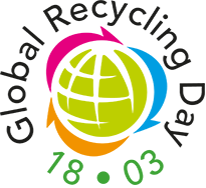 The article titled "The myth of plastic recycling" by Marcy Trent Long and Von Hernandez certainly paints a grim picture on the current state of play in the plastics recycling space in Asia.
On a positive note we wanted to take this opportunity, on this day, to commend our client MARS for the Sustainable in a Generation objective and how they are genuinely moving toward achieving their goals across the business. This was highlighted in the past weeks when they moved to 100% renewable energy for their Australian plants and offices.
Also, Giovanni Bottazzi at Plastic Bank for the amazing work they are doing to help communities collect and sort plastic. Collectors receive a premium for the materials they collect to better help them provide basic family necessities such as groceries, school tuition, and health insurance.
Calling all Retail Display producers to reach out to Giovanni and be the bridge between their clients and companies like Plastic Bank to drive change.
The Retail Display industry can play its part in the recycling efforts by utilising recycled plastic content for permanent retail displays. In a recent investigation exercise performed for a client across Asia, 5P estimated the requirement of 700 tonnes of plastic to produce 400,000 counter display units (CDU's). This equated to approximately 79 million plastic water bottles recovered from land and prevented from reaching the ocean.
SAVE THE PLANET
SUPPORT RECYCLING