Flashback to 2003 and it's the INNOXA Merchandising System.
We started working with INNOXA (now distributed by Heritage Brands) in 2002 and developed a modular display system that rolled out over the following 10 years through pharmacy, DDS and Priceline Australia wide. The key engineering challenge for the system was around the shelves. The unit was completely rear illuminated giving a glow from behind the product area as the fluoro lights came through the opal acrylic rear panel. To achieve this, the product shelves had to fix from the sides, not to the rear wall.  The shelves were an aluminium extrusion and four injection moulded sliding clips in the ends snapped into vertical aluminium blades with a series of holes for adjustment. The shelf design was specifically designed so that the product locating trays could be routed frosted acrylic rather than the traditional vacformed option. This was a cheaper option given the small production runs and saved tooling costs and time.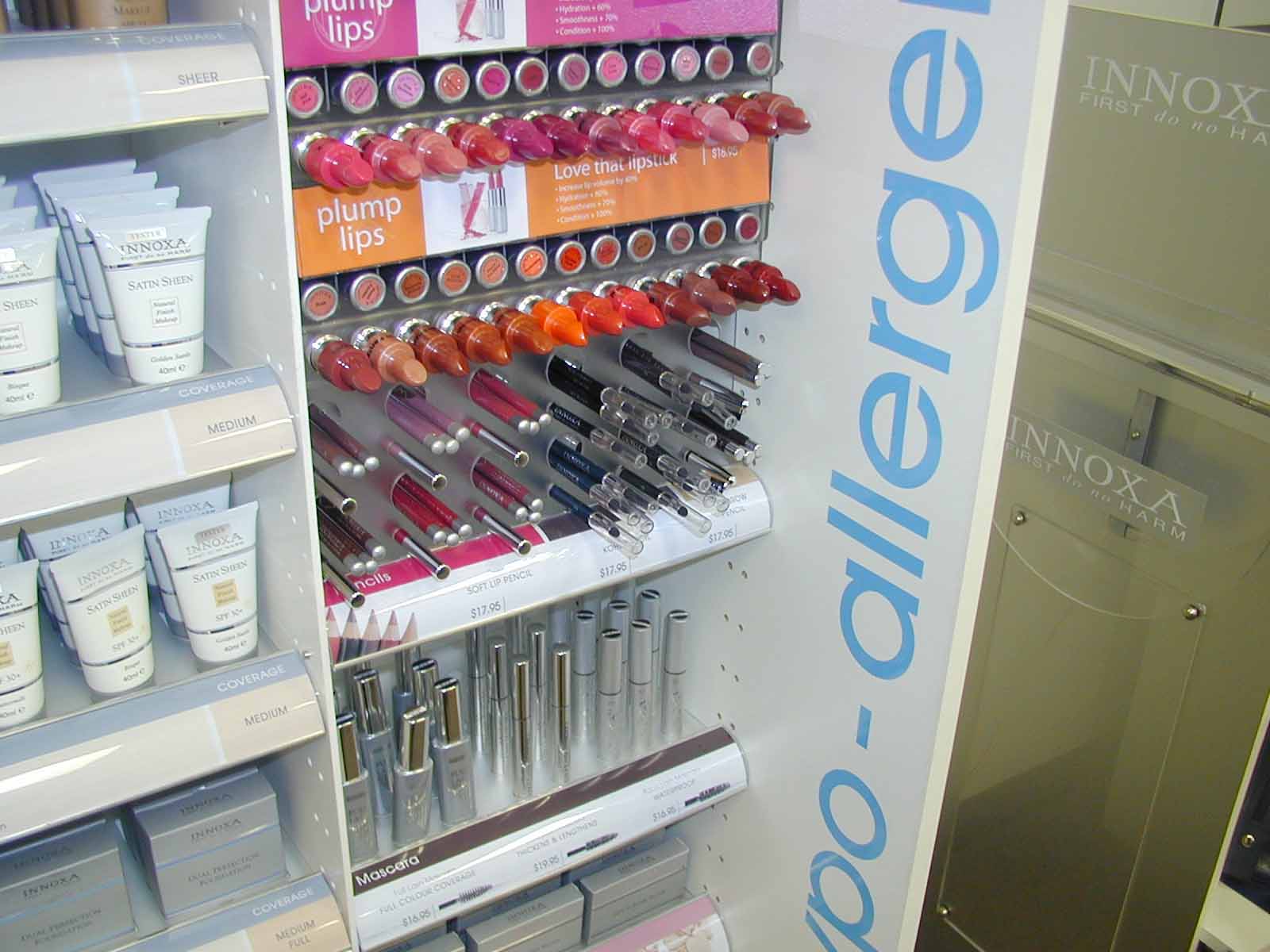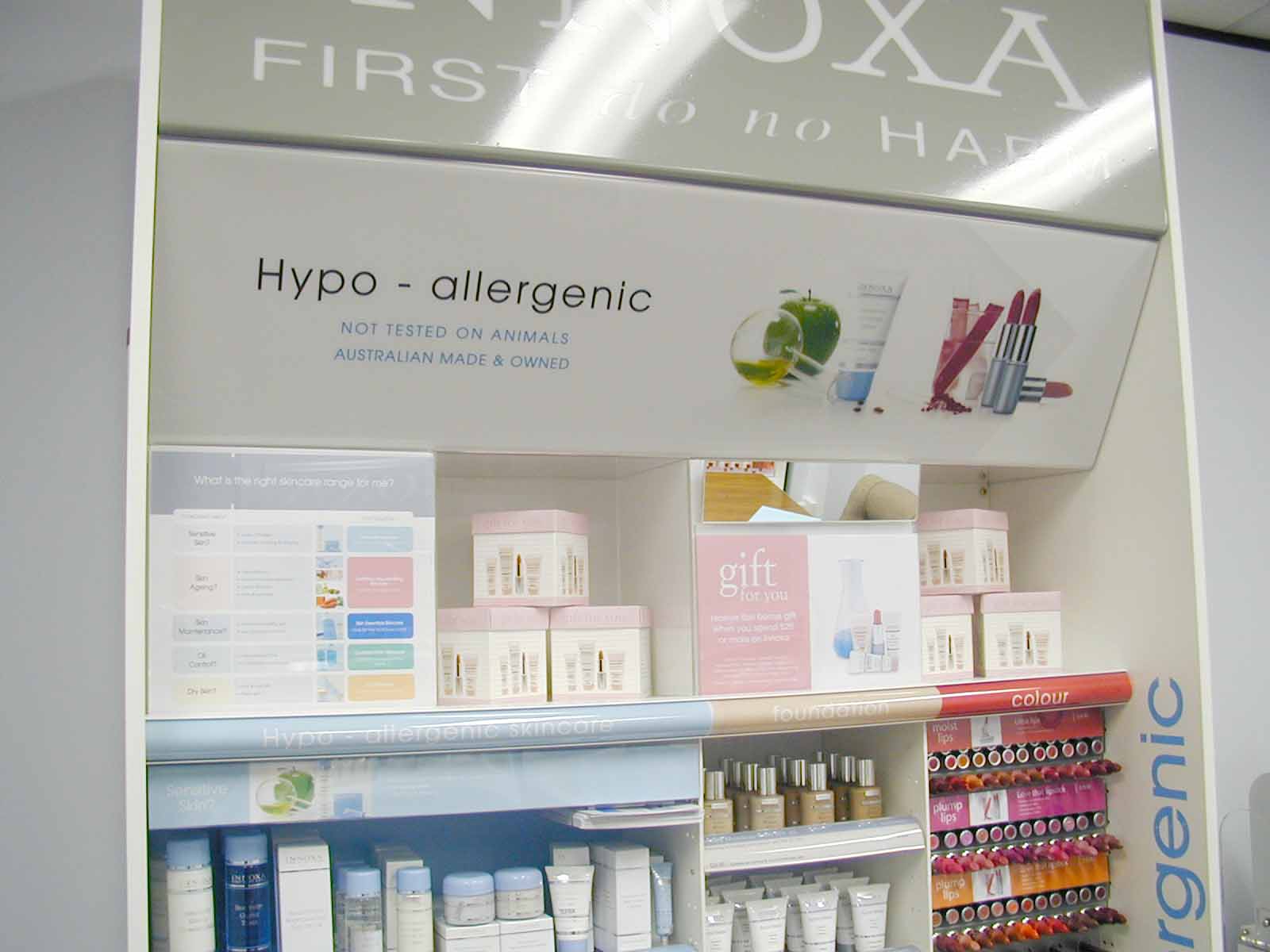 We leased our first warehouse space, at the rear of Homestead Kitchens in Tuggerah (who made the cabinets for us) and set up racking and production lines to cut aluminium and plastic extrusions and assemble the cabinets.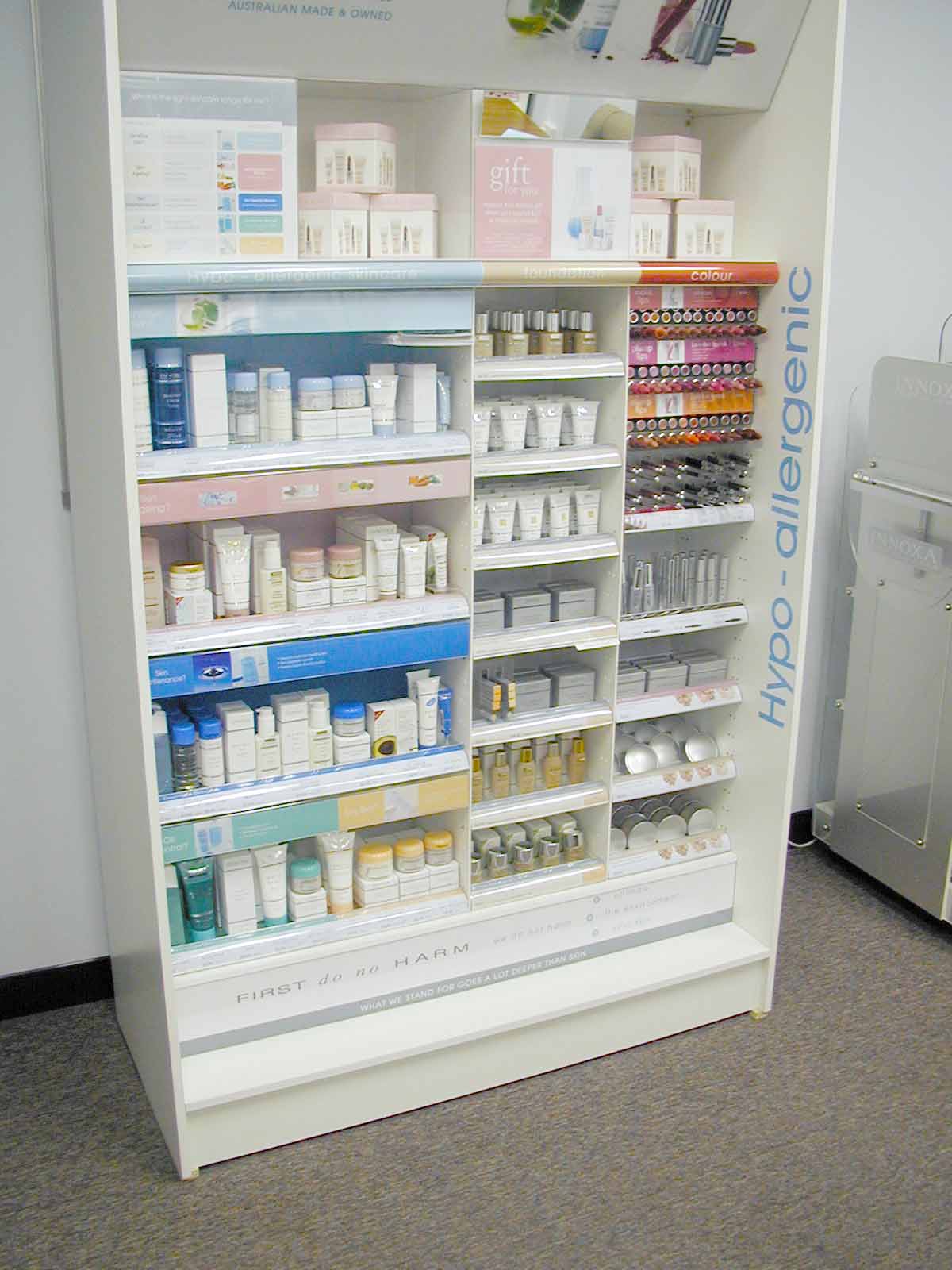 Having 2 facilities (office and warehouse 20km apart) was a big challenge back then from a technology perspective without the existence of the cloud based technology we now take for granted. Any changes and adjustments from the factory needed to documented on paper and driven back to the designers at the office to update the drawings stored on the local server.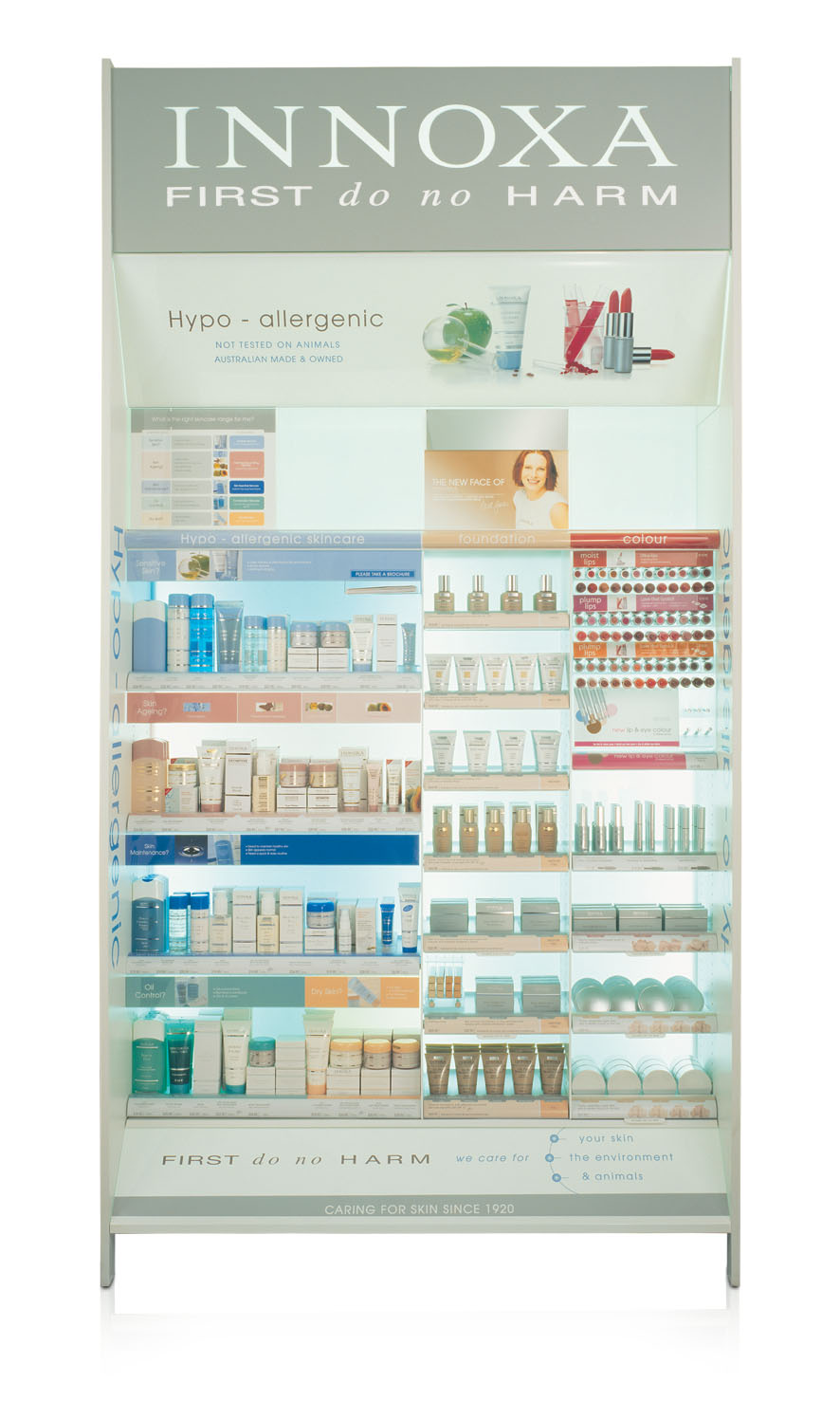 This was a great era for the business as we started to bring on staff and talk to new customers.