We received a call mid 2005 from Neil Thorneycroft at MARS saying that he'd seen our IAMS racks and had tracked us down through his industry contacts. IAMS gave us the green light to work on the project with MARS and we commenced with the simple brief from Thorney to "make me look good".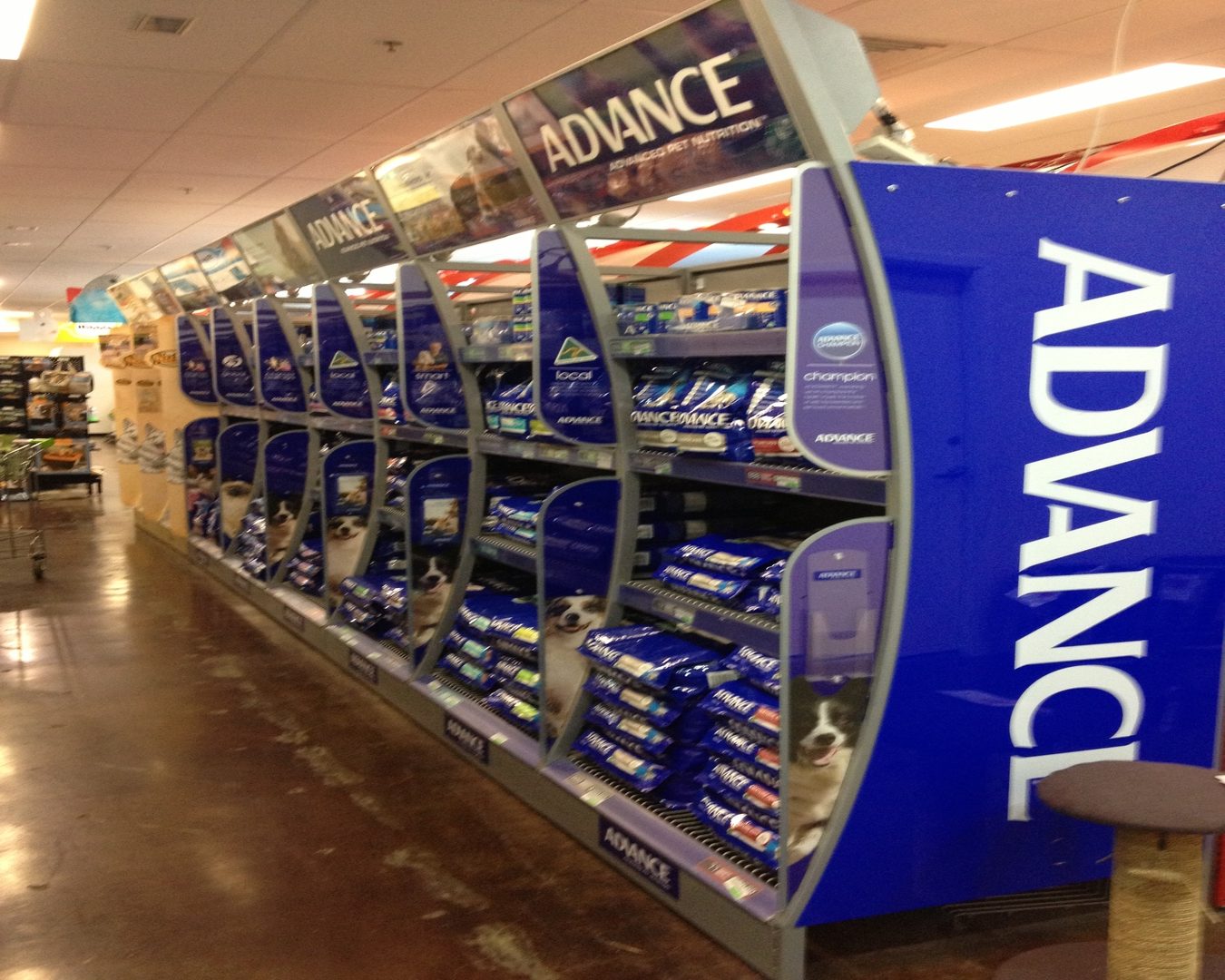 ADVANCE had a great product but were struggling to keep accounts, let alone grow. The objective was to move up from position 4 in Pet Specialty to number one which meant overtaking Eukanuba, Hills and Pro-plan which all had loyal consumers. The design was a major break away from anything in the market at the time and the retailers loved it. Every second unit went to a new account. Every time a new stand replaced an old one we increased space by a minimum of 100% and secured the best position in store.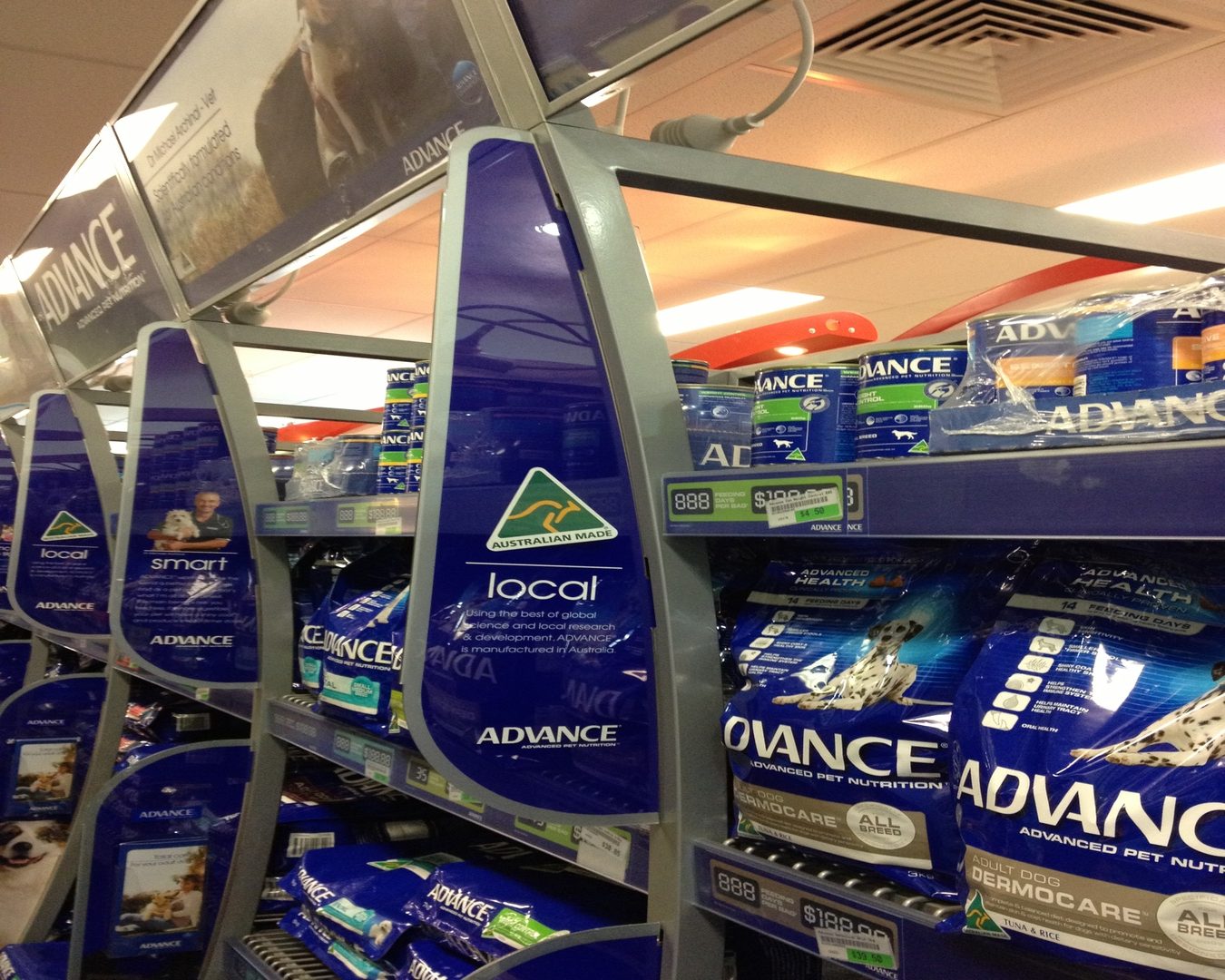 Within 4 years ADVANCE was number one in Pet Specialty in Australia and had grown from $15M RSV (Retail Sales Value) to $90M RSV.
This growth was achieved with minimal above-the-line spend and remains a great case study on how powerfully retail displays can impact the success of a brand.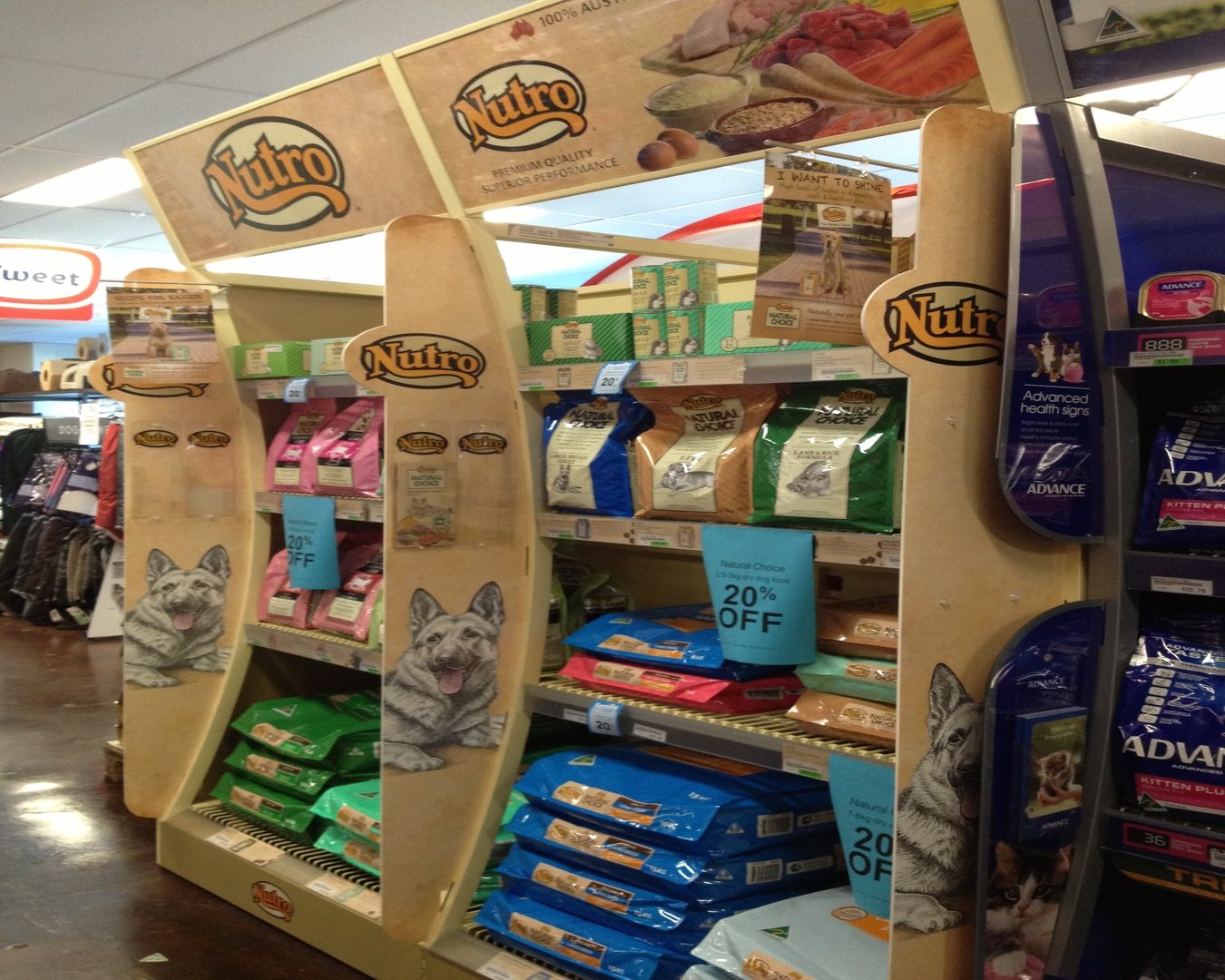 Even after 16 years these stands are still being produced and maintained in independent pet stores and vets across Australia and remains one our biggest success stories.