Prior to developing this concept seeds were displayed on either peg hooks or in wire pockets. Both of these had issues with pack presentation and retaining the packs in the often exposed and windy environments.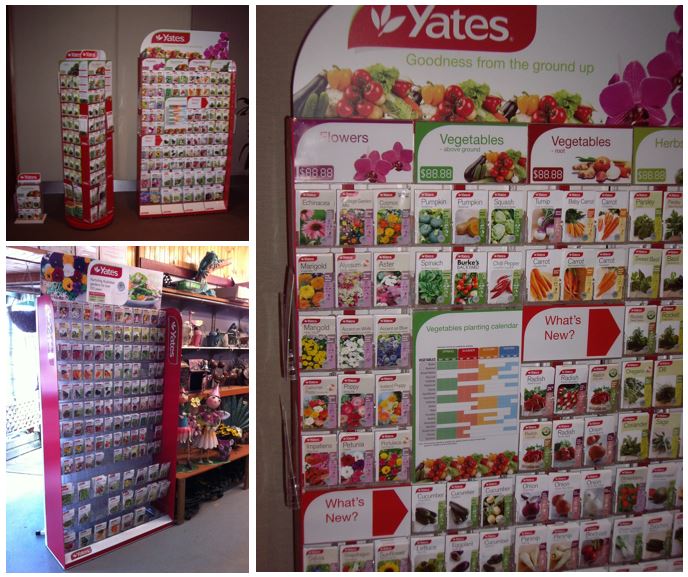 5P worked with Julijana Manolis to design a modular system using an injection moulded pack display module with a push feed device to front face the packs at all times. Two modules were designed to house the large and small packs and each snapped onto a simple rear wire frame that would be dressed up with graphic panels and brochure holders. The units were shipped flat packed.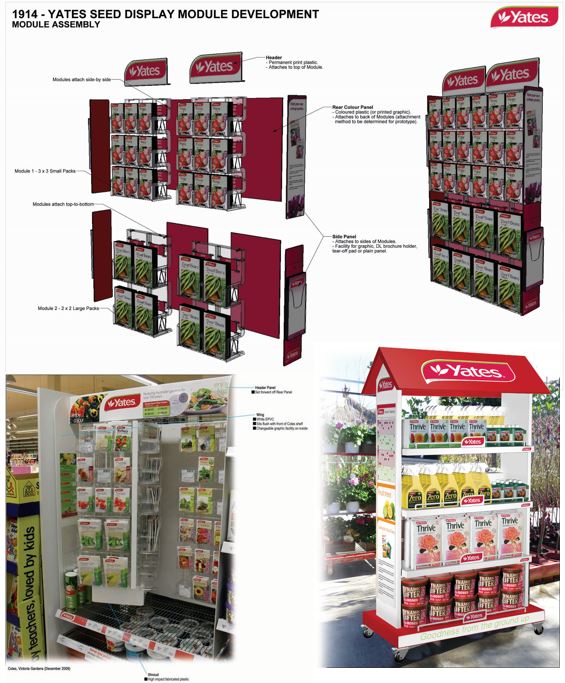 The modules were used to create many different layouts including spinners, wall units FSDU's, counter units and even a unit for COLES which combined spinning and static modules.