Due to the high level of stand design which had come into the Premium Pet Food category over the preceding 6 years, the PRO PLAN New Generation Unit was looking for a different edge. During concept development, research revealed the target market was the same as the target market for high-end cosmetics. The idea to bring the prowess of the high-end cosmetic category into this very different environment was a leap of faith.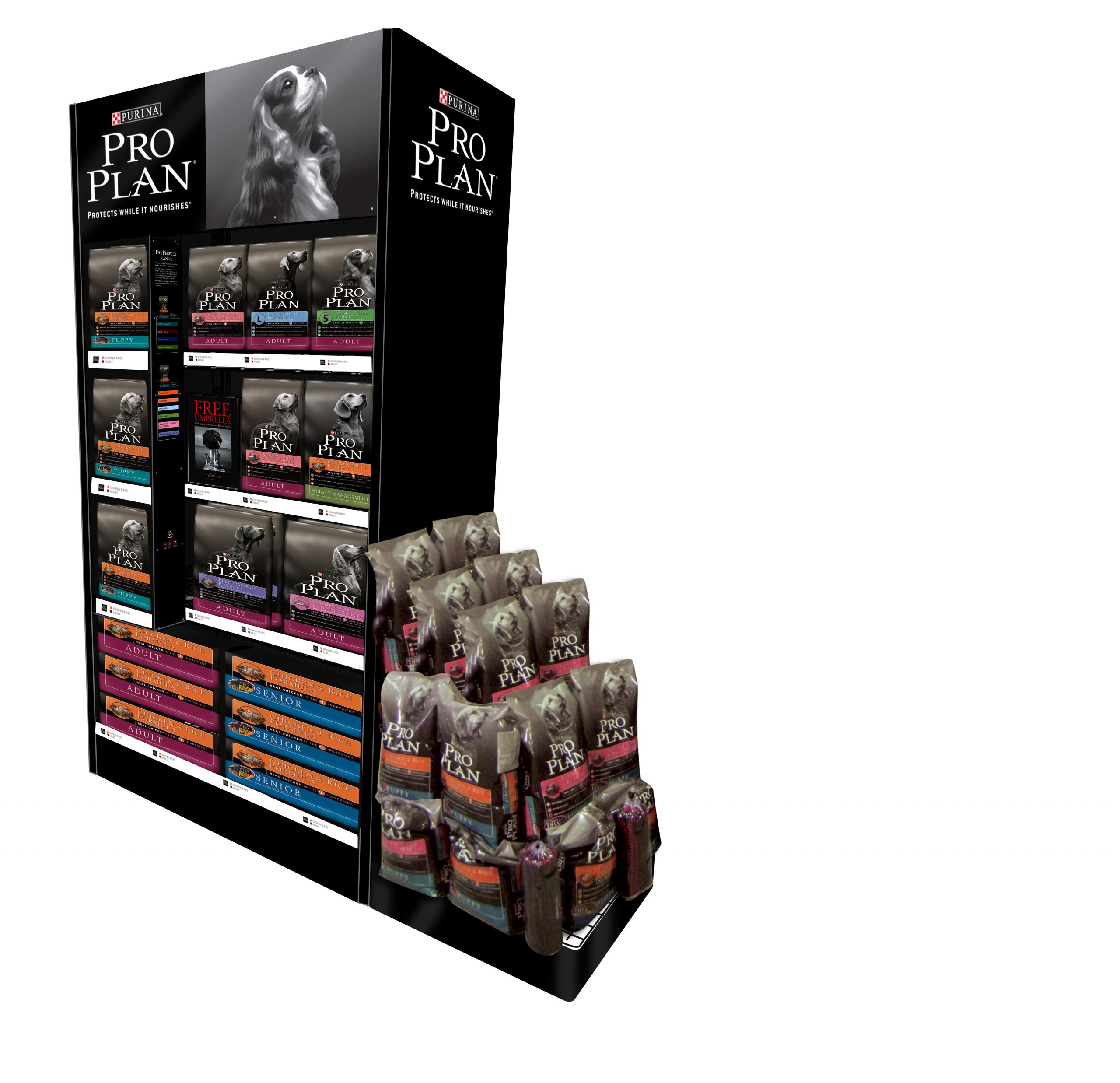 The unit draws inspiration from high-end cosmetic houses (in particular Chanel) with its use of high gloss finishes, illuminated bright white shelf fronts, large mono graphics and specific promotional location. Although very different products, there were parallels in the target market, communication strategies and brand positioning. Product weight made it necessary to ensure OH&S assurances were overachieved. The system is modular allowing it to grow efficiently (i.e. where 2 or more bays are joined, they share legs).
There are no support outriggers at the front blocking product – allowing for an uninterrupted horizontal planogram. The height of the stand is adjustable for shorter height retail interiors. The shelves are fully flexible down to 40mm pitch with LED illuminated fronts. The flexible LED plug-in system is built into the legs. This was the first shelf illuminated unit in the petfood category. Each graphic panel (headers, promotional bays and wings) is magnetised, enabling easy graphic updates. The system comes flat-packed and from years of development, the unit has been refined to be easy to install – a 3 bay unit is fully assembled by 2 people in 20 minutes.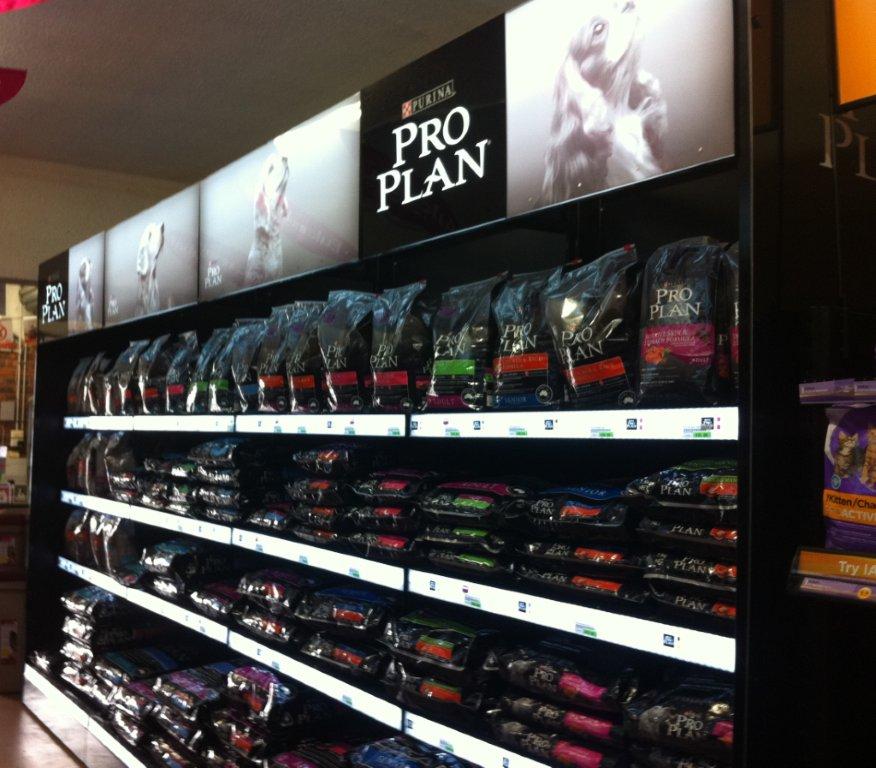 This unit won a GLOBAL @Shop! Association Australia and New Zealand GOLD Award in 2012 which gave 5P consecutive GLOBAL wins!