The Advantage Family (Advantage, Advantix and Advocate) by Elanco is a range of parasite-control pet products kept behind counter in pet specialty stores. In store, shelf space has been dominated by competitor brands such as Frontline.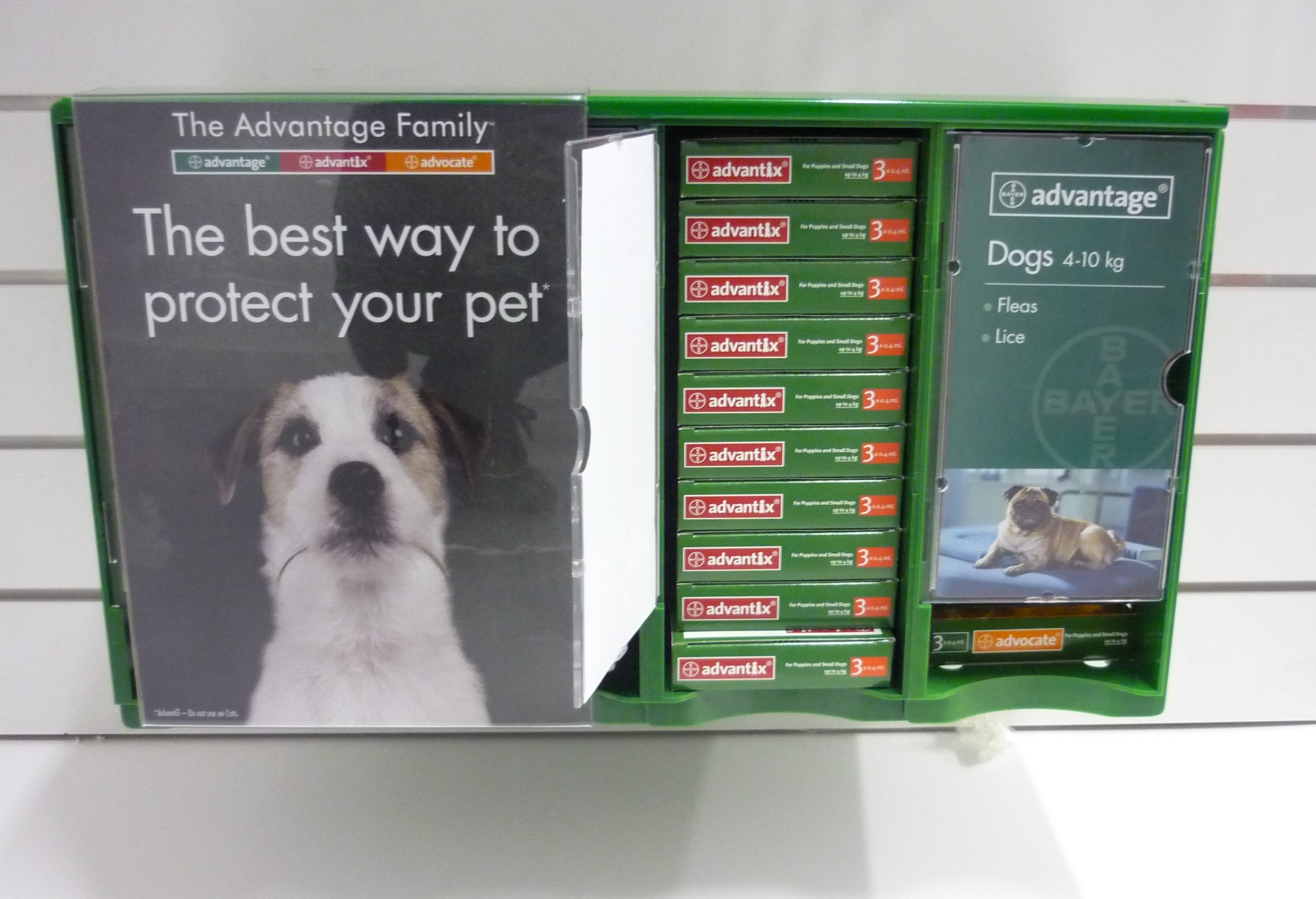 Prior to this launch, the Advantage Family struggled to gain shelf presence against its competitors.
The key marketing objectives:
Gain better shelf presence relative to Frontline
Increase branding and improve visibility
Increase sales revenue by 15%
The Advantage Shelf Management System is made up of an injection moulded module. The modules are  clipped together to enable total flexibility across the various retailer layouts. To accommodate 2 different depths of product packaging,  an adjustable rear wall was created. This rear wall snaps into position to suit each package depth. Each  module holds 10 products which drop feed. A hinged front door allows easy access for re-loading and doubles as a changeable graphic area.
The modules can be attached to slatwall or pegboard and once the modules are clipped together, there is a facility to incorporate a large horizontally sliding graphic. This gives  Bayer better opportunity to communicate with the customer who  is standing on the other side of the counter. The modules are PMS colour-matched to Bayer-green.

By stocking product from the front, the retailer doesn't have to remove the unit to restock. They can also  easily check stock levels by opening the doors.
The Advantage Shelf Management System achieved an average sales increase of 32% across participating stores in the first roll-out.