Dulux Australia was launching a new ranging of Aerosol paints in 2013 and needed 5P to develop a POS system to house and display the range in hardware + Paint Stores across ANZ.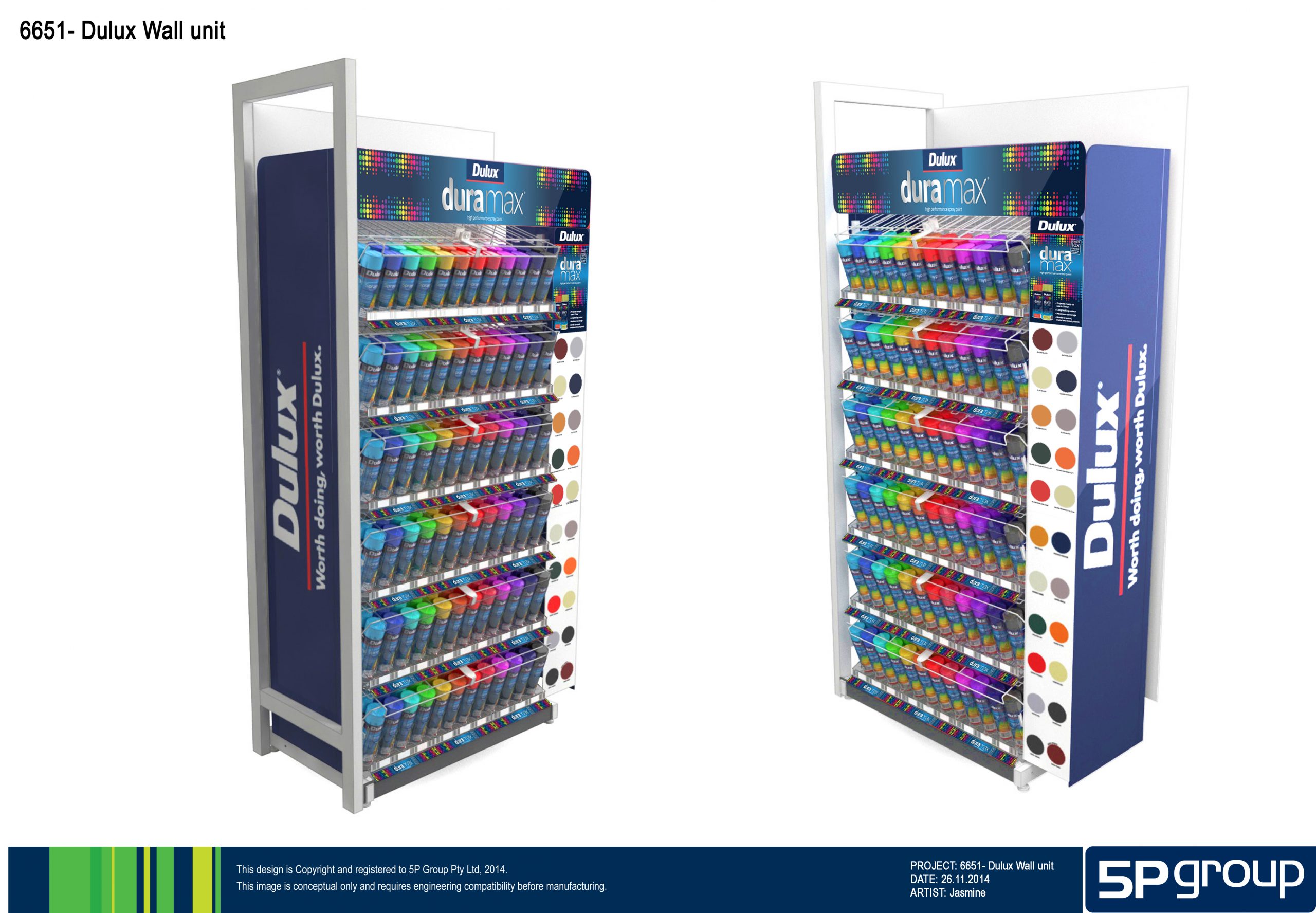 The main elements of the brief were as follows:
Ability to safely hold stock weight and secure to store fixturing or be freestanding
Areas for branding, product navigation and information
Optional lock-up door for states where law requires products to be housed behind locked doors
Simple assembly – no tool requirement
We needed to create a unit that was versatile to use across various store formats and which provided clear product categorisation and navigation. The shelves could be mounted to existing store shelves or hung off existing gondola fixtures in store – either 900mm or 1200mm wide. This gave DULUX the opportunity to secure more permanent space in store.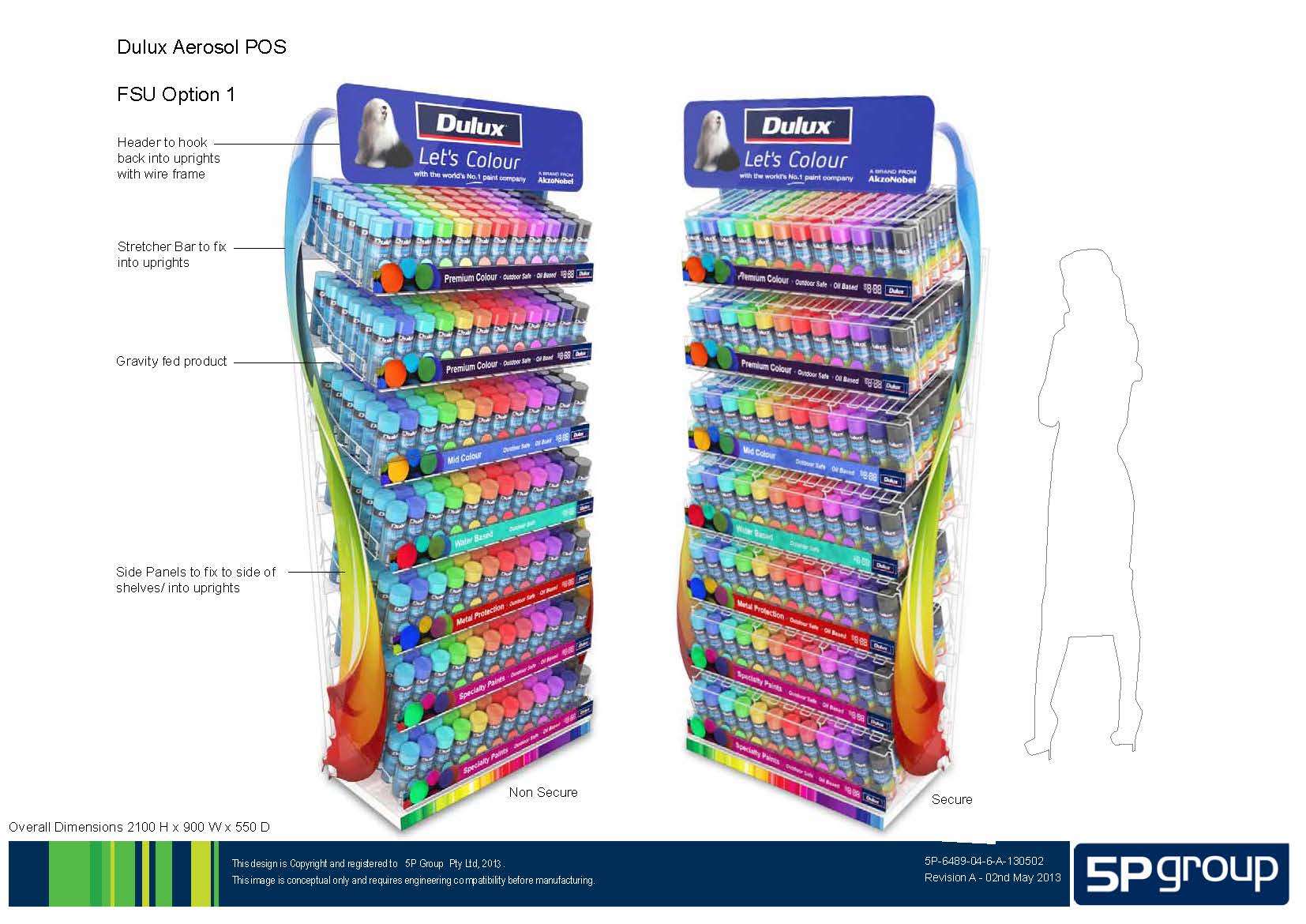 The aesthetics needed to be appealing, even with the security feature in place. With this in mind the creative team used minimal materials to let the cans to the talking. White wire and clear plastic were chosen to minimise the structural visual whilst balancing security and manufacturing costs.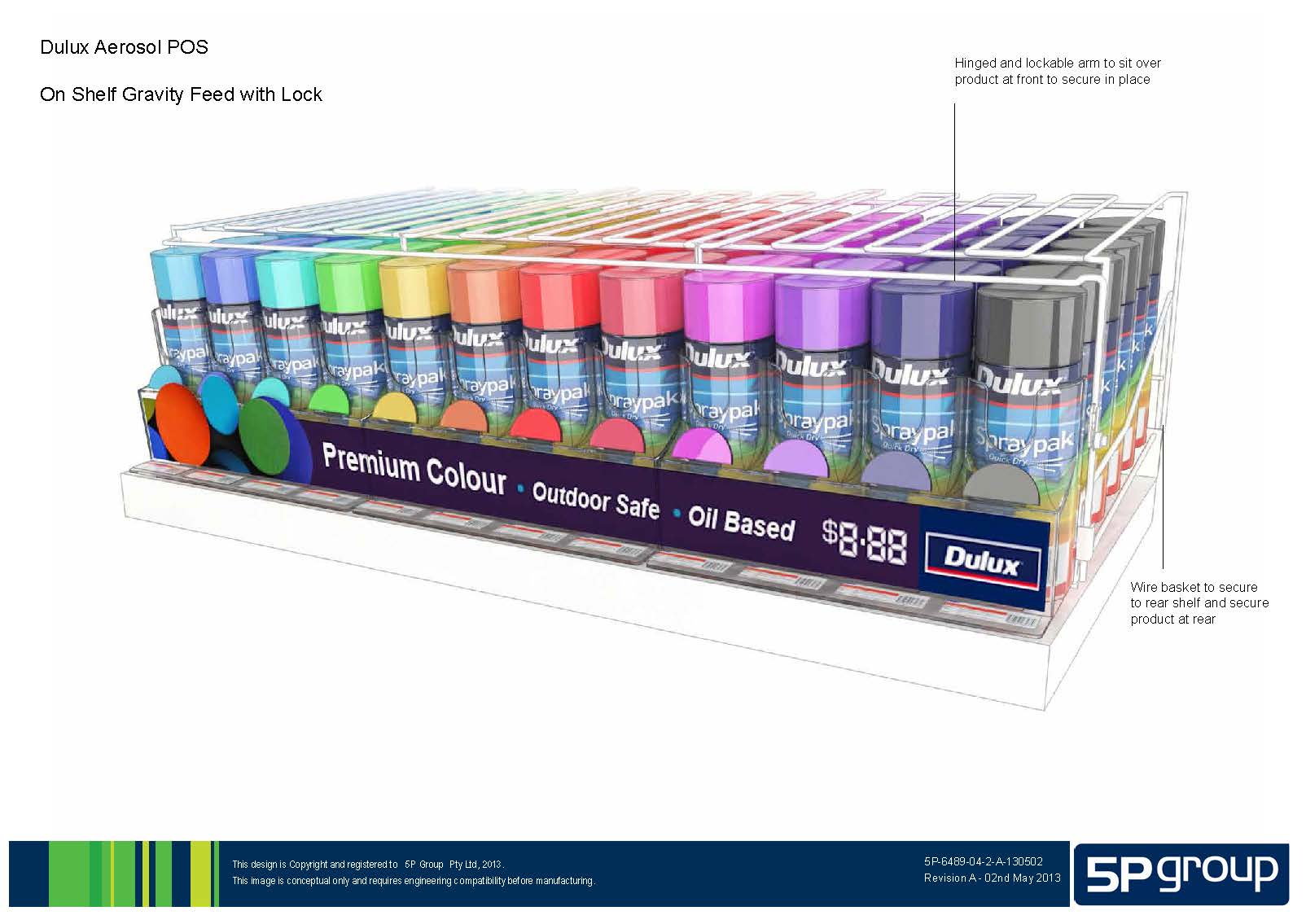 The final design held a total of 432 spray cans with each shelf having optional locking. Front facing graphic panels were added to allow for more comprehensive communication to the customer. The clear plastic fronts that cradled the cans and housed communication graphic strips, colour chips and pricing tickets.